Junk Pickup & Hauling in Kokomo, Indiana
When the clutter is too much and you want to enjoy the space in your garage, basement, or guest bedroom, call the experts at ABC Junk Removal & Hauling. Get a no-obligation quote for your Kokomo home or business when you request service by calling (317) 430-7813.
Fast & Reliable
Locally Owned
One Text Away
7 Days a Week
We Haul Appliances & Furniture
From refrigerators and hot tubs to couches and bedroom sets, there's not much we won't haul away from your Kokomo property. Whether it's inside or outside your home, it doesn't matter. We can do it all with our furniture removal solutions, including:
Coffee table removal
Mattress pickup
And more
Electronic Removal, Hauling & Recycling
Part of our job is being environmentally-conscious in regard to junk removal. With our electronics and TV removal and recycling, you can rest assured that we recycle or donate old electronics, furniture, and appliances whenever applicable. Once we've sorted through everything and donated or recycled what we can, we dispose of the rest according to state and local guidelines.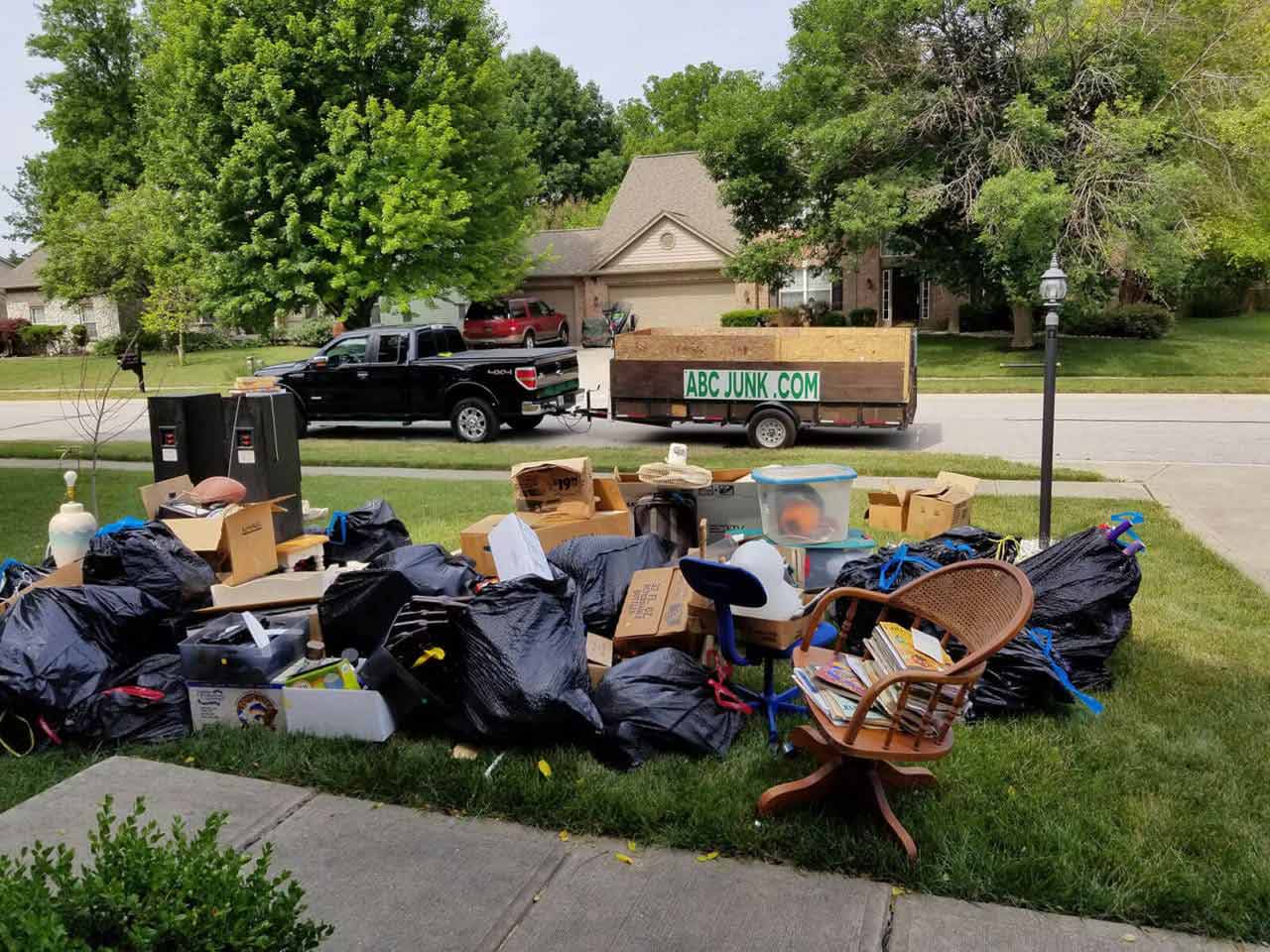 Garage, Basement & Attic Cleanouts in Kokomo
With our free quotes and convenient pickup times, there's not much stopping you from cleaning out your home or office. We haul away several items with our home and office clean-out services, such as:
We'll pack up what you don't want, donate and recycle what can be, and then dispose of the rest. Reclaim the space and make it into something useful.
Kokomo Lawn Debris Removal
After you've worked hard cleaning your property, the last thing you want to do is load and haul away all that lawn debris. Our technicians use professional equipment to make your Kokomo property look brand new! Take advantage of our lawn debris removal solutions:
Chad was great! I had an old swing set, patio benches and chairs, and tree trimmings that needed to be disposed of. Getting a price quote and scheduling a pick up time was easy. I did it all through text messages. I thought the price was reasonable. All-in-all it took about an hour, between contacting him and when he arrived to pick it up. I would definitely use ABC Junk Removal again and recommend them to others.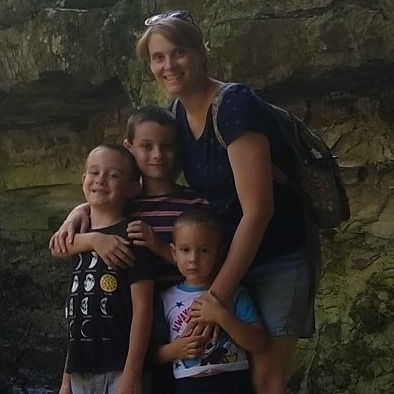 How It Works
When you need furniture removal in Kokomo, let us do the heavy lifting for you. No back strain or falling down the steps allowed. We make it easy. Our staff is professional, quiet, and respectful of your space and time.
Call or text us to set up a time.
Watch us safely remove it or tear it down.
Breathe a sigh of relief as we haul it away.
With affordable pricing, convenient scheduling, and a money-back guarantee, we're too good of a deal to pass up. For more information, check out our FAQ and Choose ABC Junk pages.
Professional & Experienced
Request service today by calling ABC Junk at (317) 430-7813. We serve the Indianapolis area and beyond with our junk removal services, including Carmel, Whitestown, Plainfield, McCordsville, Fishers, Avon, and Greenwood.