TV Removal & Recycling
If it's time to finally get rid of your 200-pound, pre-flat screen television that no one wants to move, we've got a solution. Call us! At ABC Junk Removal & Hauling, we're not afraid of oversized, outdated electronics, sleeper sofas, or old refrigerators. We've got the manpower, equipment, and knowledge to safely remove them from your home or business. Ask us for a no-obligation quote. Most items can be quickly priced via a picture text message. Request service or call us at (317) 430-7813. We serve Carmel and the surrounding areas of Indianapolis.
Fast & Reliable
Locally Owned
One Text Away
7 Days a Week
Recycling Old Televisions
TVs are really considered electronic waste, or e-waste items. The last thing you should do is throw the television in our local landfill. TVs are filled with harmful chemicals that will pollute the environment. That's why we offer our professional TV removal services.
With our expertise in removing, recycling, and disposing of electronics, you won't have to worry a bit. We make this a smooth and easy process and will make sure your TV is brought to a recycling center to be properly disposed of. We can recycle any other old electronics that you want disposed of like old computers, printers, scanners, copiers, and stereos – just to name a few.
What Else Needs to Go?
While we're there to haul away your old TV, why not have a look around to see what else you want to clear out. We're happy to handle the big chores for you, giving you the time and space to work on more important things. We offer the following services:
Chad was great! I had an old swing set, patio benches and chairs, and tree trimmings that needed to be disposed of. Getting a price quote and scheduling a pick up time was easy. I did it all through text messages. I thought the price was reasonable. All-in-all it took about an hour, between contacting him and when he arrived to pick it up. I would definitely use ABC Junk Removal again and recommend them to others.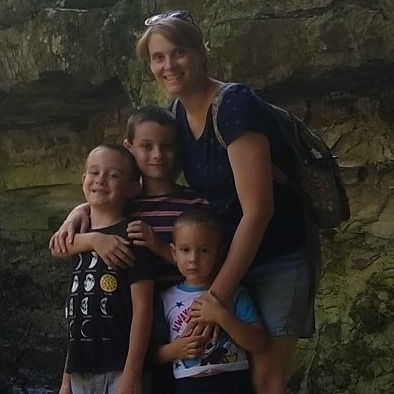 How It Works
When you're ready to dispose of the old TV, let us do the heavy lifting for you. We make it easy.
Call or text us to set up a time for the junk TV removal.
Watch us safely remove it from your home.
Breathe a sigh of relief as we haul it away.
Not only will it no longer be taking up space in your home, but it will be off your mind, too.
With affordable pricing, convenient scheduling, and a money-back guarantee, we're too good of a deal to pass up. For more information, check out our FAQ and Choose ABC Junk pages.
Let us safely handle your TV removal. Your family will thank you for it – and we will too. Call ABC Junk at (317) 430-7813 for residential and commercial work. We serve Carmel, Westfield, Noblesville, Zionsville, Fishers, Geist, and the surrounding areas of Indianapolis including Avon, Broad Ripple, and Greenwood.