Mattress Removal & Disposal
When you're ready to ditch your uncomfortable old mattress with the poking springs and dip in the middle, ABC Junk Removal & Hauling is here to help. What we don't want is you to be the driver on the highway desperately gripping a mattress perched precariously on the rooftop as it starts to take flight. Let us handle it instead. Whether you have one or several old mattresses, we offer no-obligation quotes for old mattress removal. Most items can be quickly priced via a picture text message. Request service at (317) 430-7813. We serve Carmel and the surrounding areas of Indianapolis.
Fast & Reliable
Locally Owned
One Text Away
7 Days a Week
Old Mattress Removal
Mattresses are tricky to remove because they're so bulky, heavy, and hard to grip. Anyone who's lost a mattress down a flight of stairs knows what we're talking about. And besides that, almost no one takes them anymore due to bed bugs — except us! At ABC Junk, we can remove mattresses from any room of your home because we have the manpower, tools, and experience to do it.
How Mattress Removal Services Works
When you're ready to dispose of the mattress, let us do the heavy lifting for you. We make it easy.
Call or text us to set up a time to remove the mattress.
Watch us safely remove it from your home.
Breathe a sigh of relief as we haul it away.
Chad was great! I had an old swing set, patio benches and chairs, and tree trimmings that needed to be disposed of. Getting a price quote and scheduling a pick up time was easy. I did it all through text messages. I thought the price was reasonable. All-in-all it took about an hour, between contacting him and when he arrived to pick it up. I would definitely use ABC Junk Removal again and recommend them to others.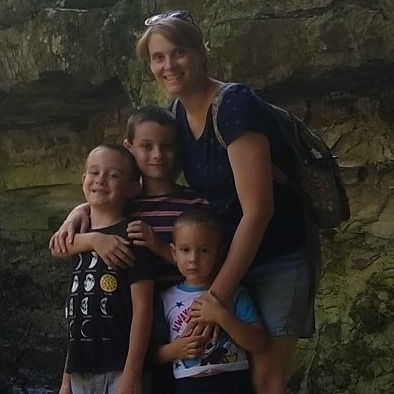 What Else Can We Haul Away?
In addition to mattress junk removal, we can remove a lot of other items, too. So, while we're there, let us know if there's anything else you want gone. We specialize in services such as recycling, cleanout of rooms and buildings, tree and lawn waste removal, and demolition services. With affordable pricing and convenient scheduling, we're too good a deal to pass up. For more information, check out our FAQ and About Us pages.
We haul away all of the following:
When your mattress has poked you for the last time and you're ready for our mattress removal services, request service or call (317) 430-7813. We serve Carmel, Westfield, Noblesville, Zionsville, Fishers, Geist, and the surrounding areas of Indianapolis including Avon, Broad Ripple, and Greenwood.