Garage Cleanout Service
If it's been about one year and three piles of junk since you've been able to pull your car into the garage, ABC Junk Removal & Hauling can help. Reclaim your space with our garage cleanout services. Ask us for a no-obligation quote. Most items can be quickly priced via a picture text message. Request service or call us at (317) 430-7813. We serve Carmel and the surrounding areas of Indianapolis.
Fast & Reliable
Locally Owned
One Text Away
7 Days a Week
Clean Out My Garage
Keep in mind that your individual quote will be based on the size of the garage and the size and quantity of junk that will need to be removed. We don't apply a blanket fee for our services, as each garage and individual's needs vary, and we understand that.
What Else Do You Need?
Chances are, you have other rooms in the home that are overflowing with discarded items. We know how things build up over the years. We can also help with cleaning out basements, attics, offices, and storage units.
Chad was great! I had an old swing set, patio benches and chairs, and tree trimmings that needed to be disposed of. Getting a price quote and scheduling a pick up time was easy. I did it all through text messages. I thought the price was reasonable. All-in-all it took about an hour, between contacting him and when he arrived to pick it up. I would definitely use ABC Junk Removal again and recommend them to others.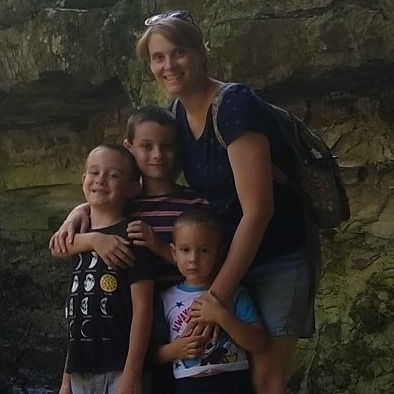 How It Works
When you're ready to clear out your garage, let us know. Rest assured, we won't just be dumping items into our landfills unchecked. ABC Junk is locally owned and operated, and we live in the community. We follow state-mandated and environmentally responsible practices. We donate what can be donated, recycle what can be recycled, and then safely break down the rest. It's an easy process.
Call or text us to set up a time for the big junk removal, garage cleanout day.
Watch us safely remove the junk.
Breathe a sigh of relief as we haul it away.
Take the time to call ABC Junk and schedule a garage cleanout. You'll be so happy the next time a thunderstorm rolls through or a foot of snow piles up in the driveway — and your car is safely stowed in the garage. Request service for both residential and commercial work by calling (317) 430-7813. We serve Carmel, Westfield, Noblesville, Zionsville, Fishers, Geist, and the surrounding areas of Indianapolis including Avon, Broad Ripple, and Greenwood.