Home Cleanout Services
If your last "annual" spring cleaning was six years ago, ABC Junk Removal & Hauling can help reduce the clutter and restore order with our home cleanout services. For inside and outside, we're at your service. Ask us for a no-obligation quote. Most items can be quickly priced via a picture text message. Request service or call us at (317) 430-7813. We serve Carmel and the surrounding areas of Indianapolis.
Fast & Reliable
Locally Owned
One Text Away
7 Days a Week
Professional Cleanout Service
Don't despair if you're drowning in junk. That's our specialty! We have the manpower, equipment, and experience to make messes disappear and restore order. Remember, about the only items we won't haul away are hazardous substances. For everything else, we recycle and donate what we can and then responsibly dispose of what's left.
Garage Cleanouts
When there's no room for your vehicle in the garage, it's time for an intervention. You decide what stays, and we'll haul away the rest. You may even find some lost items in the process or discover you do have room for that workshop area you've been wanting to set up. We've seen it happen time and again.
Basement Cleanout
If you've thought about remodeling the basement but just couldn't get past the piles of junk, we'll help you take that important first step of cleaning it out. Most of us have the tendency to throw things we're not sure what else to do with down there, close the door, and put it out of our minds. But is it really? Deep down you know that if you could just muster up the energy to deal with it, you could have an organized space or even a new family room. ABC Junk Removal & Hauling can make it happen with our basement cleanout service.
Attic Cleanout
Attics can be a treasure trove of years past, or they can be a cluttered, dusty mess of old tax files and moth-eaten clothes. But until you tackle it, how do you know what you have? Let us help you figure it out.
Office Cleanout
With the speed at which technology changes, most offices have become graveyards for outdated computers, printers, fax machines, and a host of other equipment and software. We'll help clean out the closets and storage rooms, freeing up valuable space for what you really need it for.
Storage Units
Perhaps you had to keep your possessions in a storage unit while you were in the process of moving. Don't keep shuffling unwanted items from place to place. We'll help you go through the unit and haul away what you no longer need or want. Start fresh and organized, ready for your next phase of life.
Chad was great! I had an old swing set, patio benches and chairs, and tree trimmings that needed to be disposed of. Getting a price quote and scheduling a pick up time was easy. I did it all through text messages. I thought the price was reasonable. All-in-all it took about an hour, between contacting him and when he arrived to pick it up. I would definitely use ABC Junk Removal again and recommend them to others.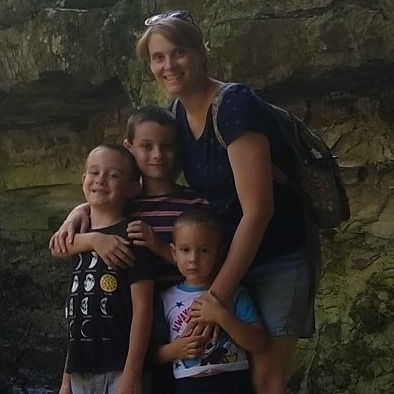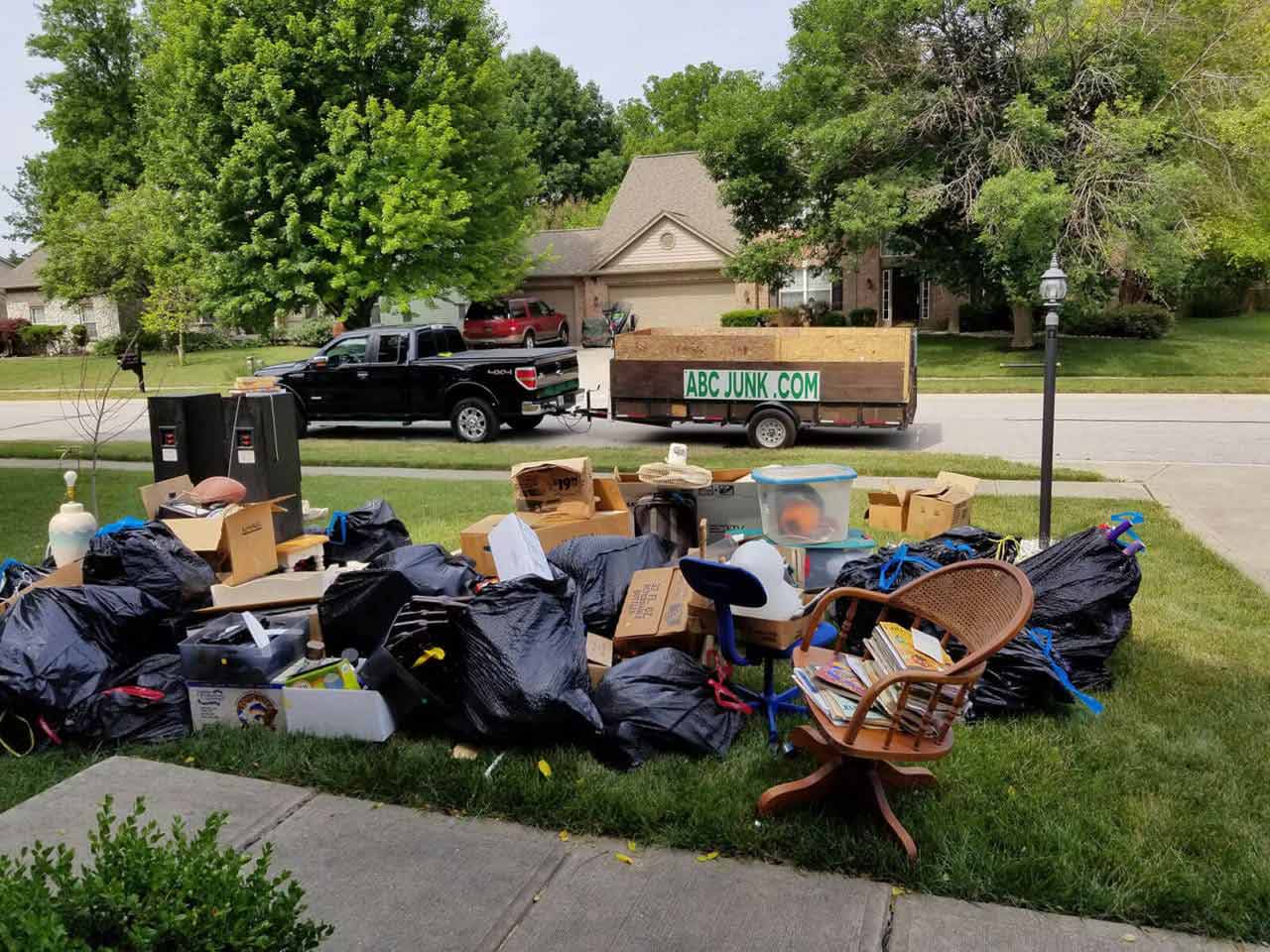 Professional Cleanout Service
Let us help you clear out your home and office and reclaim that usable space. Be sure to check out our FAQ and Choose ABC Junk pages for more information about us.
How It Works
When you're ready for cleanout help, let us do the heavy lifting for you. We make it easy. Our staff is professional, quiet, and respectful of your space and time.
Call or text us to set up a time.
Watch us safely remove the junk from your home.
Breathe a sigh of relief as we haul it away.
When you can't take the piles of junk any longer, ABC Junk is ready to assist with our home cleanout services. Take back your home and yard and find the space and order you've been craving. Request service for both residential and commercial work or call (317) 430-7813. We serve Carmel, Westfield, Noblesville, Zionsville, Fishers, Geist, and the surrounding areas of Indianapolis including Avon, Broad Ripple, and Greenwood.