Basement Cleanout Service
If your kids and spouse refuse to go to the basement because it looks like a setting from a horror movie, then give ABC Junk Removal & Hauling a call. We'll help you take the scary out of the space in just an afternoon's time. Ask us for a no-obligation quote. Most items can be quickly priced via a picture text message. Request service or call us at (317) 430-7813. We serve Carmel and the surrounding areas of Indianapolis.
Fast & Reliable
Locally Owned
One Text Away
7 Days a Week
Out of Sight Out of Mind
Basements tend to get overcrowded with things that we think we may want or need someday, but never do. After years of collecting stuff in your basement, you are likely left with a mess — and the need for our basement junk cleanout services.
Our experienced team has seen it all when it comes to messes, and we have the manpower, equipment, and experience to tackle your basement cleanout project too. Rest assured that we will treat you, your home, and your belongings with the utmost respect.
Keep in mind that we can also help with other spaces in your home or business, like garages, attics, offices, and storage units that may be overflowing with unused items. In addition, we haul away outside debris including tree and lawn waste and demolish outside structures like fences, decks, and sheds.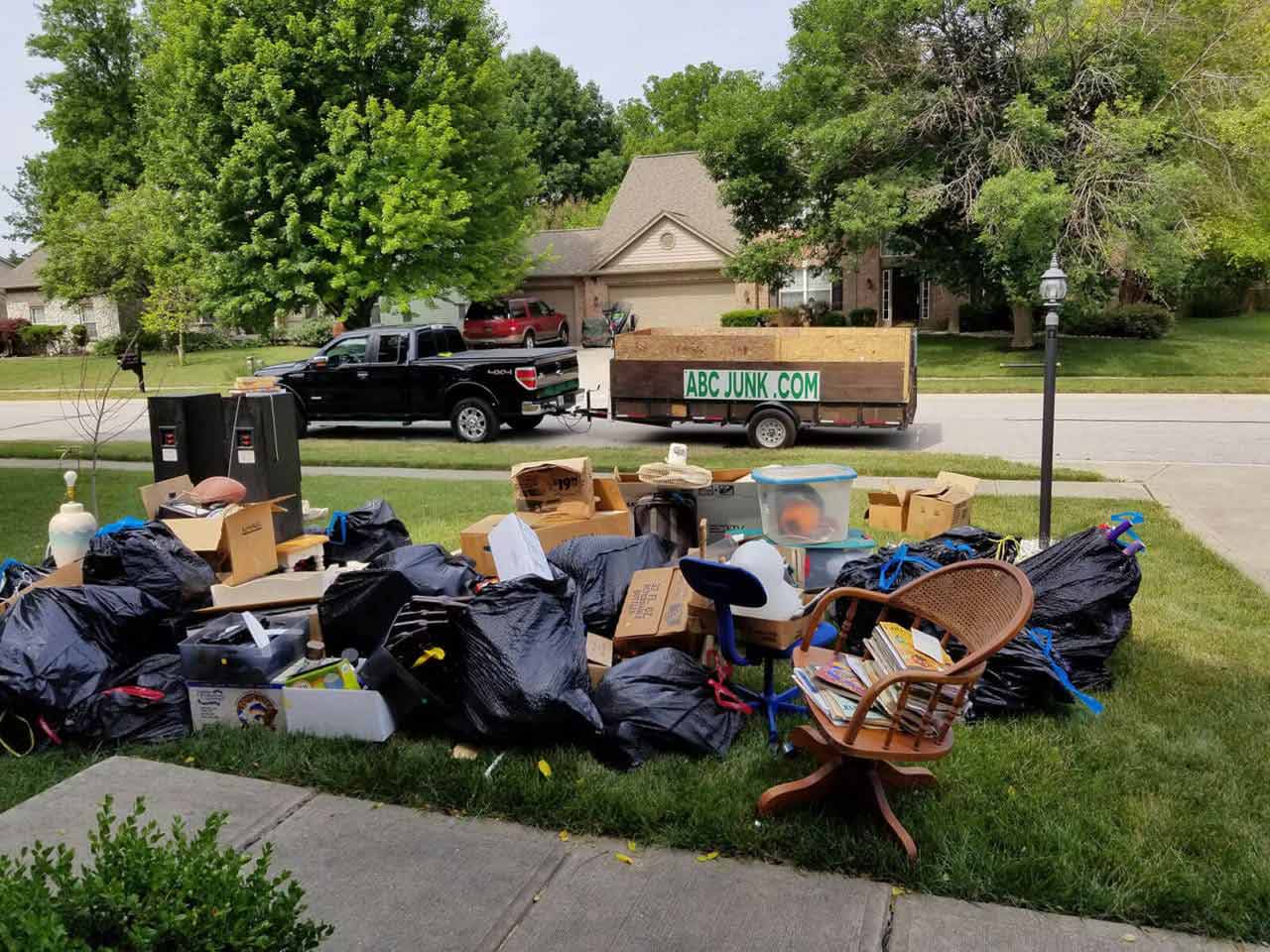 Clean Out Your Basement the Right Way
Besides a focus on customer service, ABC Junk places a strong emphasis on eco-friendly junk removal. We don't just toss all of your unwanted things into the landfill; we donate or recycle anything possible. As our customer, you can feel good knowing that your basement cleanout was done in the most eco-friendly way possible and may even help another fellow resident because, as they say, one man's junk is another man's treasure.
How It Works
When you're ready to clean out the basement, let us do the heavy lifting for you. We make it easy.
Call or text us to set up a time.
Watch us safely remove the junk from your basement.
Breathe a sigh of relief as we haul it away.
Chad was great! I had an old swing set, patio benches and chairs, and tree trimmings that needed to be disposed of. Getting a price quote and scheduling a pick up time was easy. I did it all through text messages. I thought the price was reasonable. All-in-all it took about an hour, between contacting him and when he arrived to pick it up. I would definitely use ABC Junk Removal again and recommend them to others.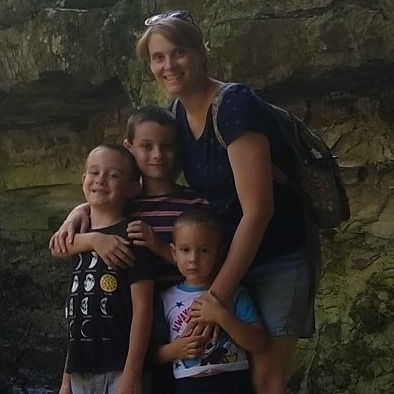 Here's What We Take
About the only items we won't haul away are hazardous substances. Otherwise, if it's in a room of your home, we can get it out.
Be sure to check out our FAQ and choose ABC Junk pages for more information about us.
Make the basement a place that your family will once again venture into with ABC Junk's basement cleanout services. Request service for both residential and commercial work or call (317) 430-7813. We serve Carmel, Westfield, Noblesville, Zionsville, Fishers, Geist, and the surrounding areas of Indianapolis including Avon, Broad Ripple, and Greenwood.