Recycling Hauling Service
If you're in the habit of updating electronics, you may have reached the point of electronics overload. Maybe your closets are packed with old TVs, printers, computers, and other items. ABC Junk Removal & Hauling to the rescue. When yesterday's electronics have outlived their usefulness, ask us for a no-obligation quote. Most items can be quickly priced via a picture text message. Request service or call us at (317) 430-7813. We serve Carmel and the surrounding areas of Indianapolis.
Fast & Reliable
Locally Owned
One Text Away
7 Days a Week
Electronics Recycling
We can take away hazardous electronic waste (e-waste) and properly dispose of it with our recycling services. Don't let things pile up around the house creating irritating clutter. And certainly, don't throw e-waste into landfills. This is dangerous and prohibited by Indiana's E-Cycle program. Instead, we'll take care of it with our recycling services. Electronics contain chemicals that are harmful to the environment if they are thrown into landfills.
Hauling & Recycling for Big TVs
Yes, we do pickup, hauling, and recycling of your monstrous pre-flat screen TVs. Everybody has one or two, and nobody likes to move these things — except us. We have the manpower, equipment, and the know-how to get them safely out of their dusty corners, out the door, and to the recyclers. What used to be state-of-the-art has turned into it's-time-to-part, and we can make it happen.
Chad was great! I had an old swing set, patio benches and chairs, and tree trimmings that needed to be disposed of. Getting a price quote and scheduling a pick up time was easy. I did it all through text messages. I thought the price was reasonable. All-in-all it took about an hour, between contacting him and when he arrived to pick it up. I would definitely use ABC Junk Removal again and recommend them to others.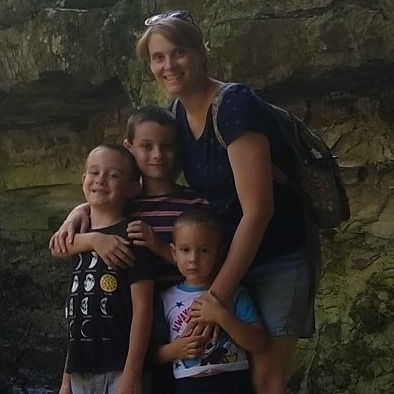 Other Recycling Junk Removal
As you're searching for your old electronics for us to take away, keep an eye out for anything else you're tired of. We haul away all kinds of junk including appliances, refrigerators, furniture, hot tubs, and much more! We help with cleanout of all kinds of rooms, offices, and storage units, as well as tree and lawn waste removal, and demolition projects. Again, we don't just throw it in a landfill. We recycle and donate when possible and then dispose of the rest in a responsible manner.
How It Works
When you're ready to dispose of the old TV and other items, let us do the heavy lifting for you. We make it easy. Not only will it no longer be taking up space in your home, but it will be off of your mind, too.
Call or text us to set up a time for the junk TV removal.
Watch us safely remove it from your home.
Breathe a sigh of relief as we haul it away.
Let ABC Junk safely handle all your recycling needs. No one will be happier than you (or perhaps your significant other) as you wave goodbye to our truck hauling away your junk. Request service for residential and commercial work or call (317) 430-7813. We serve Carmel, Westfield, Noblesville, Zionsville, Fishers, Geist, and the surrounding areas of Indianapolis including Avon, Broad Ripple, and Greenwood.