Yard Waste Removal
If you've recently completed a yard cleanup project or had a storm blow through and knock down limbs and branches, ABC Junk Removal & Hauling is here to help. No matter the reason, if you need lawn waste removal services, we can get the job done. Ask us for a no-obligation quote. Most items can be quickly priced via a picture text message. Request service or call us at (317) 430-7813. We serve Carmel and the surrounding areas of Indianapolis.
Fast & Reliable
Locally Owned
One Text Away
7 Days a Week
Quick & Efficient
Lawn debris removal is one of our biggest, most requested jobs. We have cleaned up hundreds of yards across Central Indiana and can help with yours, too. We have the manpower, the equipment, and the experience to quickly and efficiently clear your lawn or garden of limbs and branches. We can even help with demolition projects and remove that old shed, swing set, or fencing to make way for new.
Lawn Waste Removal
If you need an old or diseased tree cut down, you'll be happy to know we provide tree, stump, and shrub removal. Perhaps it's time for a property manicure. We trim and haul away brush, leaving your yard in immaculate condition. Schedule ahead of time, or we also respond to emergency tree removal calls as well.
Chad was great! I had an old swing set, patio benches and chairs, and tree trimmings that needed to be disposed of. Getting a price quote and scheduling a pick up time was easy. I did it all through text messages. I thought the price was reasonable. All-in-all it took about an hour, between contacting him and when he arrived to pick it up. I would definitely use ABC Junk Removal again and recommend them to others.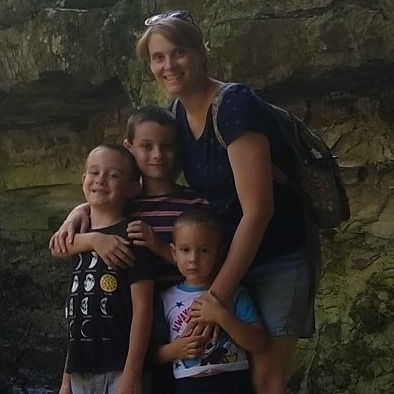 Who We Are
We are a locally owned and operated junk removal service. Our rates are affordable because we make them that way. We understand that having access to low cost, quality junk removal is a priority for many of our friends and neighbors. Unlike our corporate competitors, we don't overprice our services, and with ABC Junk, you won't deal with any gimmicks.
Keep in mind that we are also environmentally responsible. As lifelong Hoosiers, we care about our environment. We donate and recycle what we can and then properly dispose of the rest according to state and local guidelines. To learn more, see our FAQ and choose ABC Junk pages.
How It Works
When you need lawn waste removal, we make it easy. Our staff is professional, quiet, and respectful of your space and time.
Call or text us to set up a time.
Watch us safely remove it from your home.
Breathe a sigh of relief as we haul it away.
Whether you've had a storm emergency or you want to schedule yard waste pickup, ABC Junk is your go-to source. Request service for both residential and commercial work or call (317) 430-7813. We serve Carmel, Westfield, Noblesville, Zionsville, Fishers, Geist, and the surrounding areas of Indianapolis including Avon, Broad Ripple, and Greenwood.