Office Cleanout Service
Are you looking for a professional office cleanout service to clear out years of accumulated office junk? Perhaps extra desks, chairs, old technology, fridges, and even outdated printers are taking up valuable space. ABC Junk Removal & Hauling is the company for you. When you can't take it any longer, ask us for a no-obligation quote. Most items can be quickly priced via a picture text message. Request service or call us at (317) 430-7813. We serve Carmel and the surrounding areas of Indianapolis.
Fast & Reliable
Locally Owned
One Text Away
7 Days a Week
Office Furniture Removal
Perhaps you're undergoing an office remodel. Let us help. We can disassemble cubicles, desks, and old filing cabinets. The best part is we are extremely eco-friendly. We'll donate and recycle those things that we can and then properly dispose of the rest of the items according to state and local guidelines. We never simply throw everything in a landfill. After all, we're a locally owned and operated company, and we live right here in the community, too. ABC Junk's office cleanout service is the best in Indy and the surrounding areas. We've been cleaning out offices for customers for years. A cluttered office is never the best work environment.
Chad was great! I had an old swing set, patio benches and chairs, and tree trimmings that needed to be disposed of. Getting a price quote and scheduling a pick up time was easy. I did it all through text messages. I thought the price was reasonable. All-in-all it took about an hour, between contacting him and when he arrived to pick it up. I would definitely use ABC Junk Removal again and recommend them to others.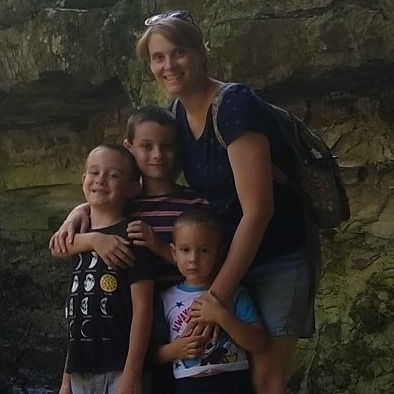 How It Works
When you're ready for office equipment removal, let us do the heavy lifting for you. We make it easy. Our staff is professional, quiet, and respectful of your space, time, and work environment.
Call or text us to set up a time to remove the equipment.
Watch us safely remove it from your office.
Breathe a sigh of relief as we haul it away.
Clear some space and increase the productivity in your office at the same time with an office cleanout from ABC Junk. Request service or call (317) 430-7813. We serve Carmel, Westfield, Noblesville, Zionsville, Fishers, Geist, and the surrounding areas of Indianapolis including Avon, Broad Ripple, and Greenwood.