Appliance Removal & Hauling
Has one of your well-used appliances seen better days? If it's definitely time for an upgrade, then give ABC Junk Removal & Hauling a call. We'll have it out of the way in no time, freeing up your space for its newer version. We offer no-obligation quotes for our appliance removal services. Most items can even be quickly priced via a picture text message. Request service at (317) 430-7813. We serve Carmel and the surrounding areas of Indianapolis.
Fast & Reliable
Locally Owned
One Text Away
7 Days a Week
How It Works
When you're ready to dispose of your old appliance, let our team do the heavy lifting for you. We have the tools, the manpower, and the experience to safely remove it from any location in the house.
1. Call or text us to set up a time to remove the appliance.
2. Watch us safely take it out of your home.
3. Breathe a sigh of relief as we haul it away.
That's all! Rest assured we will recycle what can be recycled and safely dispose of what can't be according to state and local appliance removal guidelines. As a locally owned and operated company, it's important to us to take care of the environment we live in, and that includes our use of landfills. To learn more about us, check out our FAQ page.
Chad was great! I had an old swing set, patio benches and chairs, and tree trimmings that needed to be disposed of. Getting a price quote and scheduling a pick up time was easy. I did it all through text messages. I thought the price was reasonable. All-in-all it took about an hour, between contacting him and when he arrived to pick it up. I would definitely use ABC Junk Removal again and recommend them to others.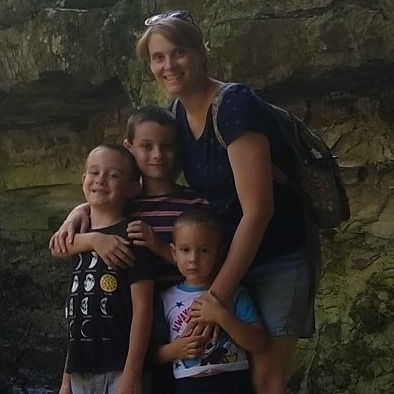 Junk Appliance Removal — Types of Items We Remove
Whether your junk looks, well, junky, or it looks brand-new, we will take it. We frequently drop off items that still have life in them to local charities and donation centers. Just in case you have other unwanted items in the house, garage, or barn, we'll take those too. We also remove carpet, furniture, hot tubs, mattresses, scrap metal, electronics, and more.
Air conditioners
Dishwashers
Washing machines
Dryers
Kitchen appliances
Freezers
Refrigerators
Ranges
Stoves
Ovens
Deep freezers
Water heaters
DVD players
Cameras
Video game systems
Telephones and cell phones
Computers
CD players
Additional Services
Sometimes we are so used to things piled up around the house and yard, we don't see them anymore. But trust us. Your visitors or neighbors do. If you're ready to tackle some major projects, let us help haul away what doesn't make the cut. We provide the following services:
ABC Junk is here for when the stuff of life becomes overwhelming. Request service or call (317) 430-7813 for junk appliance pickup. We serve Carmel, Westfield, Noblesville, Zionsville, Fishers, Geist, and the surrounding areas of Indianapolis including Avon, Broad Ripple, and Greenwood.