Junk Removal & Hauling Services in Greenwood, IN
It starts out with just a few cast-offs shoved in a corner of the garage. Three months and one renovation project later, the small pile has morphed into a junk blob that has taken over your parking spot. ABC Junk Removal & Hauling can help restore your parking spot with our junk removal services. Ask us for a no-obligation quote. Most jobs can be quickly priced via a picture text message. Request service or call us at (317) 430-7813. We serve Greenwood and the surrounding areas of Indianapolis.
Fast & Reliable
Locally Owned
One Text Away
7 Days a Week
What Do We Haul Away?
In reality, we haul just about everything that isn't nailed down or a hazardous substance. We remove refrigerators and televisions, mattresses and scrap metal, and everything in between with our junk hauling service in Greenwood. Let us tromp up and down the stairs and do the heavy lifting, while you supervise. We've worked with both residential and commercial clients.
Recycling & Donations
If you do all you can to care for the environment, you'll be happy to know that recycling is part of all we do. We follow Indiana's E-Cycle Program, so we know how to recycle old electronics that people aren't sure what to do with. Giant, outdated TVs, old computer monitors, fax machines, printers, you name it, we've dealt with it.
In addition to e-waste, we recycle everything that can be when we finish with our appliance or furniture removal runs in Greenwood. We don't just stuff our local landfills with more items. Once we've donated or recycled what we can, we then dispose of the rest according to state and local guidelines. As lifelong Hoosiers and small business owners, we make it a priority to be environmentally responsible members of our community.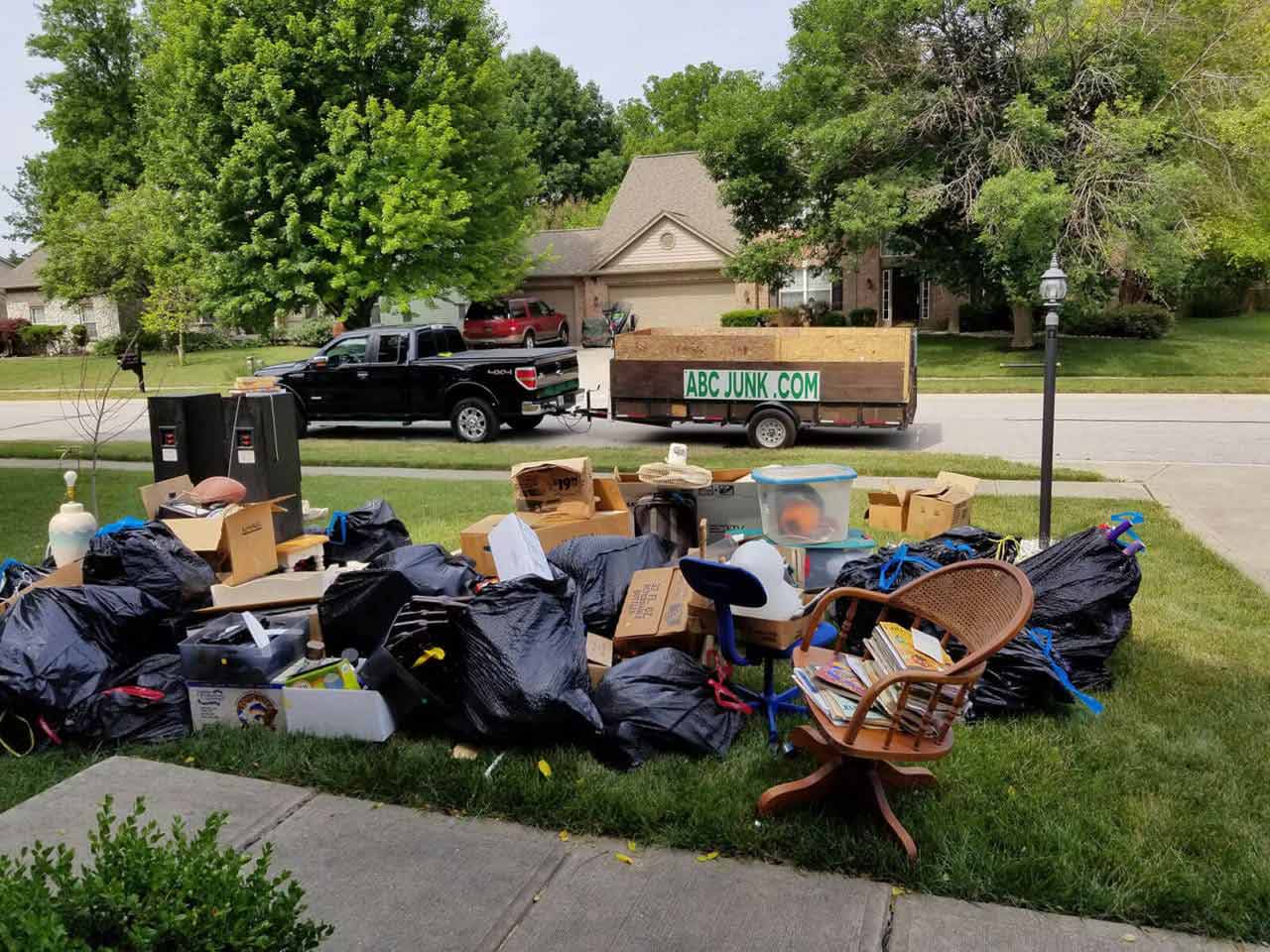 Home Cleanout Services in Greenwood
When you have a room or other space in your home or on your property that's filled with junk, it essentially becomes wasted space. Let us help you stage a cleanout intervention and take back the room for your own use. We help clients with the following projects.
We'll pack up what you don't want, donate and recycle what we can, and then dispose of the rest. Now all you have to do is get ready for your guests.
Tree & Lawn Services
Have you been working on tree and shrub trimming? Well, let us do the cleanup. We offer yard waste removal and brush hauling services. We can even handle tree and stump removal. You'll enjoy our competitive pricing and superb customer service.
Chad was great! I had an old swing set, patio benches and chairs, and tree trimmings that needed to be disposed of. Getting a price quote and scheduling a pick up time was easy. I did it all through text messages. I thought the price was reasonable. All-in-all it took about an hour, between contacting him and when he arrived to pick it up. I would definitely use ABC Junk Removal again and recommend them to others.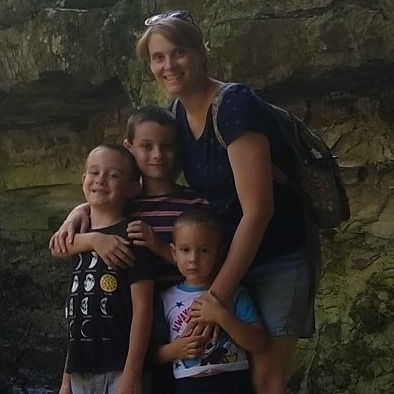 Demolition Services in Greenwood
So, we know that being in the junk business pegs us as being a bit quirky — and, yes, we kind of enjoy knocking things down. We're actually pretty proud of our demo skills. We use them frequently in taking down decrepit fences and decks and old storage sheds and barns that have seen better days. Rather than you climbing around on the roof, why not call us? We've got the manpower, equipment, and experience to do it safely and then haul everything away. We're also up for any other demo jobs you're planning inside – like kitchens and baths.
How It Works
When you need junk or furniture removal in Greenwood, let us do the heavy lifting for you. No tripping down a flight of stairs or dropping a refrigerator on a toe allowed. We make it easy. Our staff is professional, quiet, and respectful of your space and time.
Call or text us to set up a time.
Watch us safely remove it or tear it down.
Breathe a sigh of relief as we haul it away.
With affordable pricing, convenient scheduling, and a money-back guarantee, we're too good of a deal to pass up. For more information, check out our FAQ and Choose ABC Junk pages.
Find your garage floor again by requesting service for residential and commercial junk removal from ABC Junk. Call (317) 430-7813. We serve Carmel, Westfield, Noblesville, Zionsville, Fishers, Geist, and the surrounding areas of Indianapolis including Avon, and Broad Ripple.