Refrigerator Removal & Disposal
When even the thought of moving your old refrigerator through the house, down the steps, and out the door makes your back hurt, let the professionals at ABC Junk Removal & Hauling do it for you. We have the manpower, the tools, and the experience for safe and efficient refrigerator disposal. Ask us for a no-obligation quote. Most jobs can be priced via a picture message. Request service at (317) 430-7813. We serve Carmel and the surrounding areas of Indianapolis.
Fast & Reliable
Locally Owned
One Text Away
7 Days a Week
Injury Free Fridge Removal
If you've considered asking your friend to help remove your old refrigerator, think again. One misstep and you can say goodbye to your friendship and hello to a lawsuit. This is one job that's best left to the professionals of ABC Junk. We've had lots of practice with junk refrigerator removal and will expertly move it off your premises — without injuries or damages. For more information, see our Choose ABC junk and FAQ pages.
Can My Refrigerator Be Recycled?
Yes! And if you call ABC Junk to handle your refrigerator removal, that is exactly what we will do. This is not a task you should attempt on our own, as refrigerators contain oils and chemicals that need to be carefully removed and disposed of in accordance with local and federal laws.
Keep in mind that depending upon the age of the refrigerator, there may be even more harmful chemicals. Most models that were manufactured before 1990 contain a form of Freon that is very dangerous to you and the ozone if not disposed of properly. Don't risk polluting the environment; let the professionals at ABC Junk dispose of that old refrigerator for you.
Once the harmful chemicals and oils are safely removed from the refrigerator, it can then be broken down and recycled. We've removed and recycled hundreds of refrigerators in the Indianapolis area. We know exactly how to dispose of your old refrigerator in a safe and environmentally responsible manner.
Chad was great! I had an old swing set, patio benches and chairs, and tree trimmings that needed to be disposed of. Getting a price quote and scheduling a pick up time was easy. I did it all through text messages. I thought the price was reasonable. All-in-all it took about an hour, between contacting him and when he arrived to pick it up. I would definitely use ABC Junk Removal again and recommend them to others.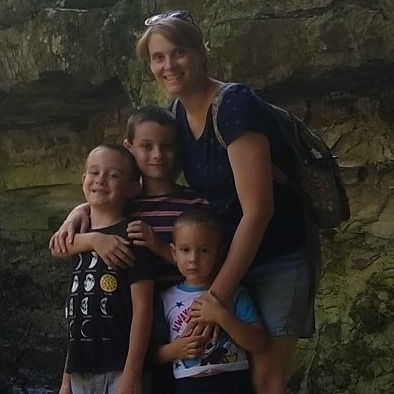 How It Works
When you're ready to dispose of your old refrigerator, let us do the heavy lifting for you. We make it easy.
Call or text us to set up a time to remove the refrigerator.
Watch us safely remove it from your home.
Breathe a sigh of relief as we haul it away.
With affordable pricing, convenient scheduling, and a money-back guarantee, we're too good of a deal to pass up. For more information, check out our FAQ and Choose ABC Junk pages.
For the easiest refrigerator pickup you've ever had, request service with ABC Junk at (317) 430-7813. We serve Carmel, Westfield, Noblesville, Zionsville, Fishers, Geist, and the surrounding areas of Indianapolis including Avon, Broad Ripple, and Greenwood.