Electronics Recycling & Hauling
Whether you're a business filled with old electronic office equipment or a homeowner with several outdated electronic devices, ABC Junk Removal & Hauling can help. When your electronics have outlived their usefulness, ask us for a no-obligation quote for our electronics recycling service. Most items can be quickly priced via a picture text message. Request service or call us at (317) 430-7813. We serve Carmel and the surrounding areas of Indianapolis.
Fast & Reliable
Locally Owned
One Text Away
7 Days a Week
Why Recycle Old Electronics?
As Americans quickly replace old electronic products with newer models, the stockpile of used and obsolete products grows. In the United States, millions of electronic devices are discarded each year, making electronics one of the fastest growing segments of the waste stream.
Electronics contain a wide variety of substances that need to be recycled to help save our environment. These substances include, lead, mercury, cadmium, and hexavalent chromium. All of these must be recycled because they can seriously harm the environment. Reusing and recycling the raw materials from electronic waste avoids pollution in our landfills and conserves natural resources.
Recycling electronics also ensures that valuable materials such as steel, glass, and plastic, as well as precious metals such as copper, gold, tin, silicon, and aluminum are reclaimed for the manufacturing of new products. Rest assured, ABC Junk frequently visits the top recycling locations in and around Carmel.
Electronics Junk Removal
Indiana's E-Cycle program prohibits the following items from being discarded by Indiana households, public and charter schools, and small businesses — and these are the items we can recycle for you:
Computer monitors
Computers (including desktops, laptops, and tablets)
E-readers
Fax machines
Peripherals (including keyboards, mice, external hard drives, printers, all-in-one printer/scanner/copiers, projectors, and any other devices that are sold exclusively for external use with a computer and provide input into or output from a computer)
DVD players (including gaming systems that are able to play DVDs)
Digital photo frames
Digital media players
iPods/MP3 players
Camcorders/cameras
DVR/TiVo devices (including cable boxes and satellite boxes, but not satellite dishes)
Portable GPS navigation systems
Chad was great! I had an old swing set, patio benches and chairs, and tree trimmings that needed to be disposed of. Getting a price quote and scheduling a pick up time was easy. I did it all through text messages. I thought the price was reasonable. All-in-all it took about an hour, between contacting him and when he arrived to pick it up. I would definitely use ABC Junk Removal again and recommend them to others.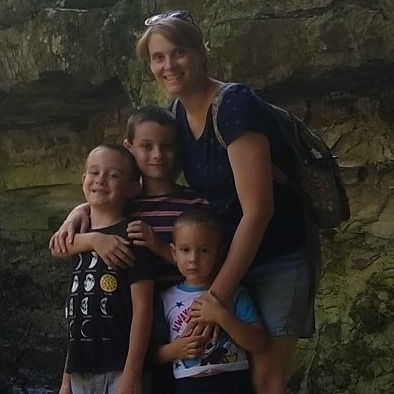 How It Works
When you're ready to dispose of your old electronics, let us know. It's an easy process.
Call or text us to set up a time for the junk TV removal.
Watch us safely remove it from your home.
Breathe a sigh of relief as we haul it away.
We'll safely recycle the items, and you'll have room for the replacements.
In addition to electronics removal, ABC Junk is a full-service junk removal company. We haul away items of all kinds as well as help with cleanout jobs, tree and lawn waste removal, and demolition projects. You won't believe not only how much better things will look, but also how much better you'll feel when it's all gone. Check out our FAQ and choose ABC Junk pages for more information about us.
When you're ready to purge your old electronics, ABC Junk Removal & Hauling can help with electronics recycling. Request service for both residential and commercial work or call (317) 430-7813. We serve Carmel, Westfield, Noblesville, Zionsville, Fishers, Geist, and the surrounding areas of Indianapolis including Avon, Broad Ripple, and Greenwood.