Fast Junk Removal & Hauling Services
Whether you're in the middle of a reno project or a storm has made a colossal mess of your yard, ABC Junk Removal & Hauling is ready to help with our junk removal service. We know what it feels like to be overwhelmed by piles. Ask us for a no-obligation quote. Most items can be quickly priced via a picture text message. Request service or call us at (317) 430-7813. We serve Carmel and the surrounding areas of Indianapolis.
Fast & Reliable
Locally Owned
One Text Away
7 Days a Week
What Do We Haul Away?
Relax. We take just about everything except hazardous substances. Appliances? Yes. Old mattresses, carpet, furniture, and scrap metal? They're no match for us. We even can get rid of the huge hot tub on your back deck that was installed 20 years ago. We know how to do junk removal and hauling. It will soon be off your property and out of your mind.
Recycling & Donations
Recycling and donations are a cornerstone of all we do. We know how to recycle all the old electronics you have stowed in the house or at your office that you don't know what to do with. You know – the gigantic "unflat" TVs, old computer monitors (we've hauled a room full out of offices), broken printers, copiers, and the like. We're an environmentally minded company, so whenever we do any kind of junk pickup in Carmel, we recycle and donate what we can and then dispose of the rest according to state and local guidelines. We are a local company, not a chain, and we live here and care about the environment.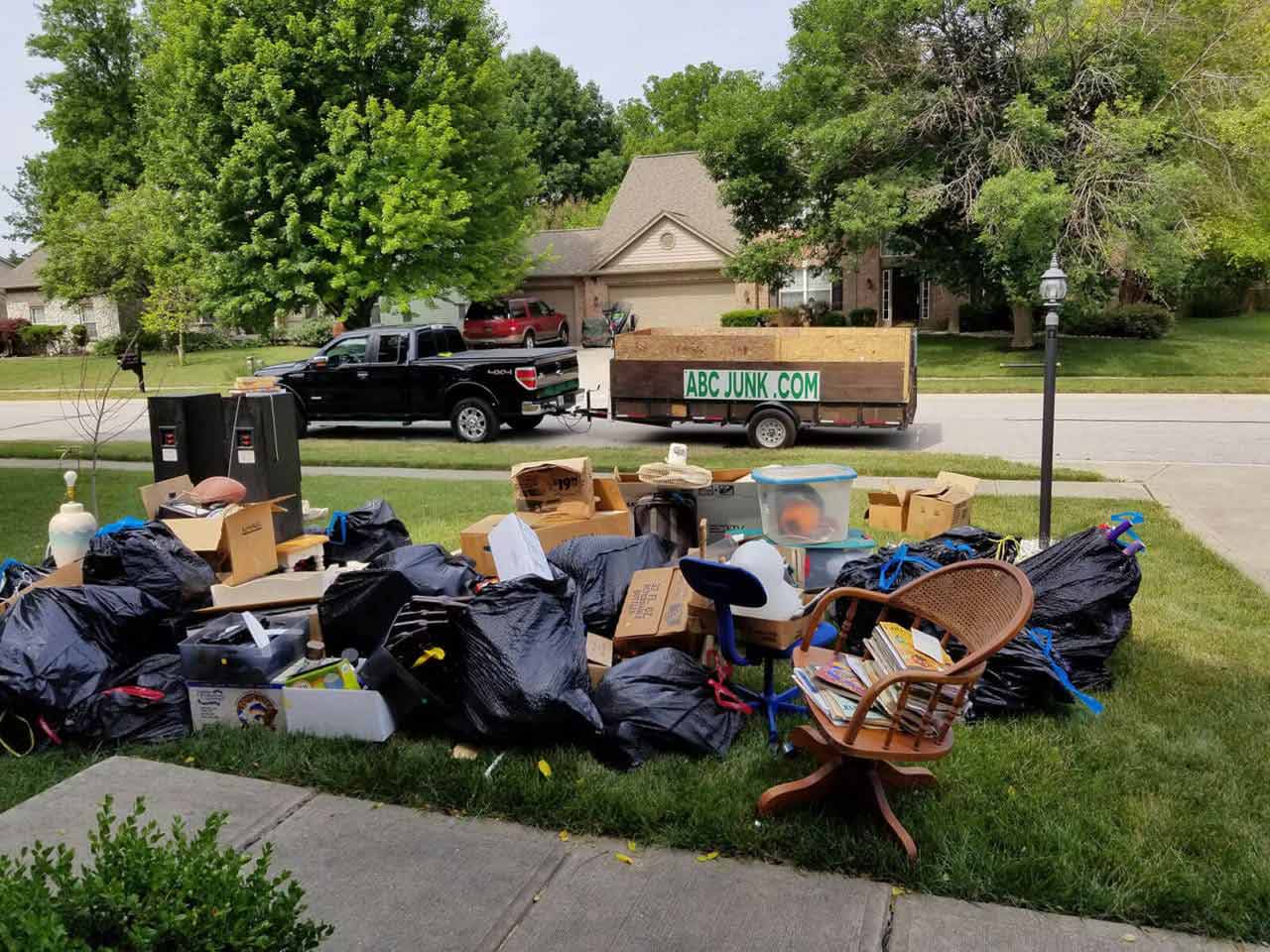 Cleanout Services
If you have a room in your home or office that has become the place where cast-offs live, we can help you reclaim the space. We frequently help homeowners and businesses with the following cleanouts:
We'll pack up what you don't want, then donate, recycle, and then dispose of the rest. You will be left with a fresh space to organize and repurpose to suit your needs.
Tree & Lawn Services
Have you recently completed an annual tree and shrub trimming or do you have a lot of yard waste due to a whopper of a storm? ABC Junk can help with our brush hauling services. We even have the equipment to do tree and stump removal.
Chad was great! I had an old swing set, patio benches and chairs, and tree trimmings that needed to be disposed of. Getting a price quote and scheduling a pick up time was easy. I did it all through text messages. I thought the price was reasonable. All-in-all it took about an hour, between contacting him and when he arrived to pick it up. I would definitely use ABC Junk Removal again and recommend them to others.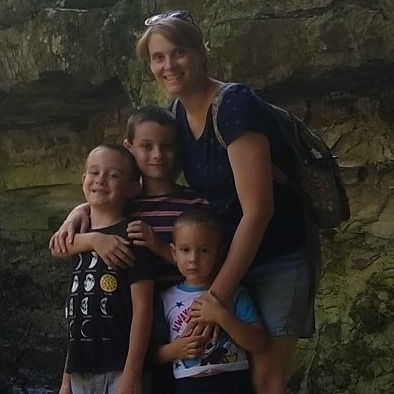 Demolition Services
We have to admit — it's kind of fun to knock things down, and we're pretty proud of our demolition skills. So, when you need to take down a fence or deck or have an old storage shed or barn that really should have been replaced 10 years ago, stay off the ladder and give us a call. We've got the manpower, equipment, and experience to do it safely and then haul everything away. We can also help you demo any room in the house that's slated for a renovation.
How It Works
When you need furniture an appliance removed, let us do the heavy lifting for you. No back strain or falling down the steps allowed. We make it easy. Our staff is professional, quiet, and respectful of your space and time.
Call or text us to set up a time.
Watch us safely remove it or tear it down.
Breathe a sigh of relief as we haul it away.
With affordable pricing, convenient scheduling, and a money-back guarantee, we're too good of a deal to pass up. For more information, check out our FAQ and choose ABC Junk pages.
ABC Junk Removal & Hauling is ready to restore some space and order to your life. Request service for both residential and commercial work or call (317) 430-7813. We serve Carmel, Westfield, Noblesville, Zionsville, Fishers, Geist, and the surrounding areas of Indianapolis including Avon, Broad Ripple, and Greenwood.