Demolition Services
When it's time to tear down an old or broken-down building or fence, let ABC Junk Removal & Hauling handle the heavy lifting. Our crew will make quick work of whatever's standing between you and your plans for the space. Ask us for a no-obligation quote. Most jobs can be quickly priced via a picture text message. Request service or call (317) 430-7813. We serve Carmel and the surrounding areas of Indianapolis.
Fast & Reliable
Locally Owned
One Text Away
7 Days a Week
Fences & Deck Demolition
Has your back deck become a public hazard of loose boards and rotten wood? We'll come in and pry up the boards and carefully remove all the hardware so you're not stepping on or mowing over loose screws, nails, and brackets. Then we'll haul it all away. We're also experts at removing chain link or wood fencing including the posts — whether it's in your backyard or pasture.
Storage Sheds & Barns
Even if it looks like a good breeze will blow it over, most sheds and barns are harder to demo than you think. Forgo the unsteady ladders and crawling around on rooftops. We have the manpower, equipment, and experience for a safe demolition and removal of your outbuilding.
Don't worry that we're just going to throw the whole mess in a landfill. We'll dispose of the debris in an environmentally responsible manner. We recycle and donate what we can, and then we discard the rest per state and local guidelines. After all, we're a locally owned and operated small business, and we care about our community.
Other Demolition Junk Removal
Chances are you may need help with other demo or cleanout projects. We tear down and haul away all kinds of junk except for hazardous substances.
Bathroom remodels and kitchen remodels
Pools, patios, gazebos, porches, swing sets
Drywall, plaster, walls, ceilings
Garage removal and tear down
Room additions, flooring rip out and removal, carpet removal, siding, brick, stucco, metal studs
Chad was great! I had an old swing set, patio benches and chairs, and tree trimmings that needed to be disposed of. Getting a price quote and scheduling a pick up time was easy. I did it all through text messages. I thought the price was reasonable. All-in-all it took about an hour, between contacting him and when he arrived to pick it up. I would definitely use ABC Junk Removal again and recommend them to others.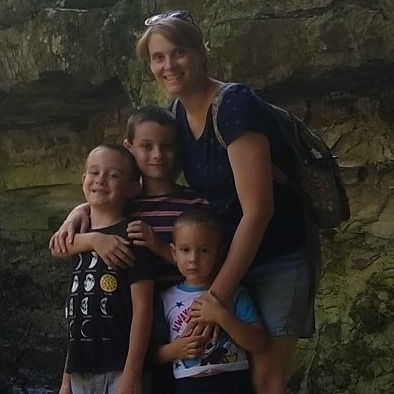 How It Works
When you need demolition and removal, let us do the work for you. No back strain or falling off ladders. We make it easy. Our staff is professional, quiet, and respectful of your space and time.
Call or text us to set up a time for the demolition.
Watch us safely tear it down.
Breathe a sigh of relief as we haul it away.
Why Choose Us?
If you choose ABC Junk for your demolition, here is what you can expect:
Top-notch customer service from the first phone call
Free quotes
No extra fees
Affordable pricing
Convenient pickup times that work around your schedule
A kind and respectful team
Eco-friendly furniture removal.
Money-back guarantee
With affordable pricing, convenient scheduling, and a money-back guarantee, we're too good of a deal to pass up. For more information, check out our FAQ and choose ABC Junk pages.
ABC Junk is ready to assist with our demolition services both inside and out. Request service for residential and commercial work or call (317) 430-7813. We serve Carmel, Westfield, Noblesville, Zionsville, Fishers, Geist, and the surrounding areas of Indianapolis including Avon, Broad Ripple, and Greenwood.