Junk Pickup for Plainfield Home & Business Owners
With our fast and reliable junk removal service, ABC Junk Removal & Hauling can get rid of those uncontrollable piles in your Plainfield home or business. With a picture text message, we can offer a no-obligation quote for most jobs. Request service by calling (317) 430-7813.
Fast & Reliable
Locally Owned
One Text Away
7 Days a Week
Plainfield, IN Furniture & Appliance Removal
Whether your home has old couches, damaged end tables, or broken futons, our team of experts can remove and haul it all away. We provide a wide range of removal services from refrigerator pickup and removal, to mattress or hot tub pickup and disposal. Whether you live in a ranch-style home or own a large apartment complex, it only takes one call to haul it all.
We Donate & Recycle
At ABC Junk, we donate and recycle electronics, furniture, and appliances when appropriate. We proudly follow Indiana's E-Cycle Program and with our electronics removal and hauling and TV removal and recycling, we can responsibly rid your home or business of old fax machines, heavy printers, or outdated televisions.
Home Cleanout for Plainfield, Indiana Residents
Enjoy all the space inside and out of your Plainfield home with our home cleanout services. We know big projects like this can seem overwhelming which is why we do the hard work for you. Simply tell us what needs to go and we'll haul it away, donating and recycling items we can. Take advantage of all our cleanout services:
Chad was great! I had an old swing set, patio benches and chairs, and tree trimmings that needed to be disposed of. Getting a price quote and scheduling a pick up time was easy. I did it all through text messages. I thought the price was reasonable. All-in-all it took about an hour, between contacting him and when he arrived to pick it up. I would definitely use ABC Junk Removal again and recommend them to others.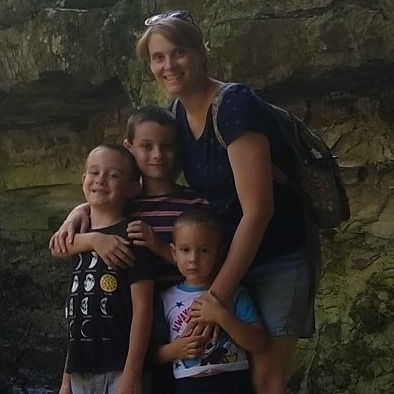 Tree & Lawn Services
Call ABC Junk to pick up and haul away all that lawn debris you've been raking, pruning, and trimming. We are locally owned and offer 7-days a week service for any yard waste removal, tree and shrub removal, or brush removal and hauling.
How It Works
When you need junk or furniture removal in Plainfield, let us do the heavy lifting for you. No throwing out your back and watching as your old refrigerator slides down the stairs and bashes the wall. We make it easy. Our staff is professional, quiet, and respectful of your space and time.
Call or text us to set up a time.
Watch us safely remove it or tear it down.
Breathe a sigh of relief as we haul it away.
With affordable pricing, convenient scheduling, and a money-back guarantee, we're too good of a deal to pass up. For more information, check out our FAQ and Choose ABC Junk pages.
Call to Request Service Today
For speedy and dependable junk removal, call ABC Junk at (317) 430-7813 to request service today. Along with Plainfield, we serve Carmel, Brownsburg, Pendleton, Cicero, Geist, and all nearby Indianapolis.