Tree & Shrub Removal
Whether a tree is diseased or you simply have too many of them in your yard, ABC Junk Removal & Hauling can remedy the situation with our tree removal service. Don't risk trying to take down the tree by yourself. Leave it to the professionals. We have the manpower, equipment, and knowledge to do the job safely. Ask us for a no-obligation quote. Most items can be quickly priced via a picture text message. Request service for scheduled or emergency help or call us at (317) 430-7813. We serve Carmel and the surrounding areas of Indianapolis.
Fast & Reliable
Locally Owned
One Text Away
7 Days a Week
Why Remove a Tree?
Here are some top reasons for removing a tree on your property.
The tree is dead. Dead trees are at risk of blowing over in a storm and causing injury or damage.
The tree is unhealthy. If a tree is in poor condition, you may notice that the top of the branches are dying or that the trunk is starting to decay. If you notice any signs of an ailing tree, it is best to remove it before it dies completely.
The tree was damaged in a storm. If the damage to the tree is significant enough, the tree may be beyond repair and will need to be removed from the property.
The tree is encroaching onto your home. If the tree or its roots are getting too close to your home, garage, barn, or utility lines, it can cause major damage.
The tree is leaning in a potentially dangerous direction. If the tree is leaning towards your home, garage, children's play structure, or so on, have the tree removed to prevent it from falling on and damaging these structures or injuring people.
The tree drops annoying or troublesome leaves, needles, sap, branches, cotton, seeds, and the like. If you have a tree on your property that is a nuisance for you and your family, you may want to seek tree removal services.
The tree is blocking your view. It is common to need to remove a tree that is just not in a good position. Sometimes a tree can grow so big and tall that is shades all of your property, inhibiting the sun from reaching your home and landscaping.
You have plans to renovate your current landscaping, and it will involve damaging the tree. Or, your new landscaping plans do not fit with the existing tree or trees.
The tree has structural problems such as interior decay.
The tree has formed a bad crotch.
There are cracks in the main trunk or branches.
The tree is infested or has a disease that could potentially spread to other trees or kill the tree.
The trees on your property have become crowded, causing you to need to remove some of them to create more space.
Chad was great! I had an old swing set, patio benches and chairs, and tree trimmings that needed to be disposed of. Getting a price quote and scheduling a pick up time was easy. I did it all through text messages. I thought the price was reasonable. All-in-all it took about an hour, between contacting him and when he arrived to pick it up. I would definitely use ABC Junk Removal again and recommend them to others.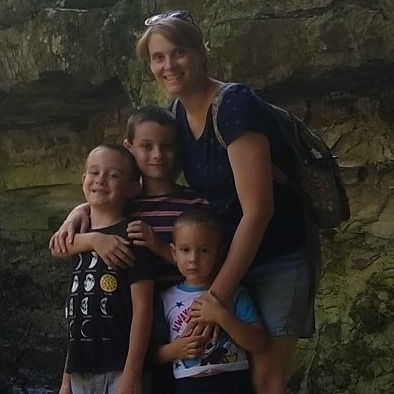 No Mess Left Behind
We provide complete tree removal service for both residential and commercial, including thorough cleanup of yard waste and brush hauling. We will not leave your property a mess with wood chips and branches left behind. We make sure your home or business is pristine before packing up our equipment and leaving.
A Variety of Services
Keep in mind that we provide other services as well including junk removal, recycling, cleanout, and demolition services of indoor and outdoor structures. For more information, be sure to check out our Choose ABC junk and FAQ pages.
Take that tree down on your own terms before it comes down its own way. ABC Junk will safely remove it and the mess for you. Request service for both residential and commercial work or call (317) 430-7813. We serve Carmel, Westfield, Noblesville, Zionsville, Fishers, Geist, and the surrounding areas of Indianapolis including Avon, Broad Ripple, and Greenwood.