Attic Cleanout Service
Attics have a way of being a catch-all for outdated clothes, old financial records, and family heirlooms. If you've decided to venture up there and actually sort through the piles, ABC Junk Removal & Hauling can help with our attic cleanout service. Be sure to ask us for a no-obligation quote. Most items can be quickly priced via a picture text message. Request service or call us at (317) 430-7813. We serve Carmel and the surrounding areas of Indianapolis.
Fast & Reliable
Locally Owned
One Text Away
7 Days a Week
Clean Out My Attic, Please!
Attic cleanout can be a tricky task; attics are typically accessed by a set of small, old stairs, which means numerous trips up and down the narrow stairway. ABC Junk is a professional attic cleanout service with accustomed to working in these tight, dusty spaces. Don't risk an injury by trying to clean out the attic yourself. We have the manpower, the equipment, and the experience to get the job done right. We also clean out other rooms of your home or business, like garages, basements, offices, and storage units.
Chad was great! I had an old swing set, patio benches and chairs, and tree trimmings that needed to be disposed of. Getting a price quote and scheduling a pick up time was easy. I did it all through text messages. I thought the price was reasonable. All-in-all it took about an hour, between contacting him and when he arrived to pick it up. I would definitely use ABC Junk Removal again and recommend them to others.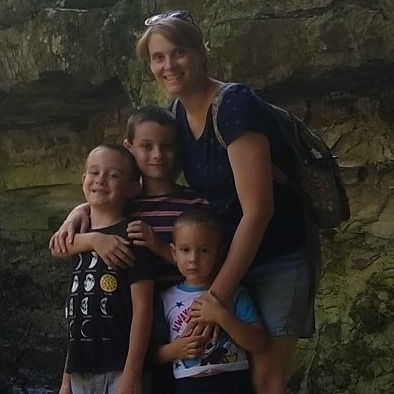 Eco-Friendly Attic Cleanouts
Keep in mind that ABC Junk is an eco-friendly junk removal service, so any items removed from your attic that can be recycled or donated will be. We are regulars at many local charities and donation centers, and we promise to find a new home for any of your old junk that you don't want. We will then responsibly discard what is left over.
When it comes time for an attic cleanout, you can trust the professionals at ABC Junk . We can make years of clutter disappear, leaving you with a clean space to work with. Request service for both residential and commercial work or call (317) 430-7813. We serve Carmel, Westfield, Noblesville, Zionsville, Fishers, Geist, and the surrounding areas of Indianapolis including Avon, Broad Ripple, and Greenwood.