Choose ABC Junk
One day it just happens. You wake up, look around, and decide you've simply got too much stuff, and you can't stand it anymore. We understand. We've helped lots of overwhelmed households and businesses clear out many a mess. Simply put, we are the best junk removal service. You won't find a more prompt, professional, affordable, or eco- friendly furniture removal service. No matter where the junk is, upstairs or downstairs, inside or outside, we can handle it. Ask us for a no-obligation quote. Most items can be quickly priced via a picture text message. Request service or call us at (317) 430-7813. We serve Carmel and the surrounding areas of Indianapolis.
Fast & Reliable
Locally Owned
One Text Away
7 Days a Week
How We Started
Several years ago, I (owner Chad Scroggin, a native Hoosier), was in the middle of remodeling my home. Each day the pile of demo debris taking over my garage got bigger and bigger. I had a hard time finding a trustworthy, reasonably priced, and environmentally friendly junk removal service that would haul it away. One reno project and 10 piles of junk later, I realized the market needed a business that would fit that niche, so I decided to fill it.
I started the business without even owning a truck or trailer, but quickly remedied that little problem as business took off. While still working as an airline pilot, I built my business to the point where today I have several other people working with me.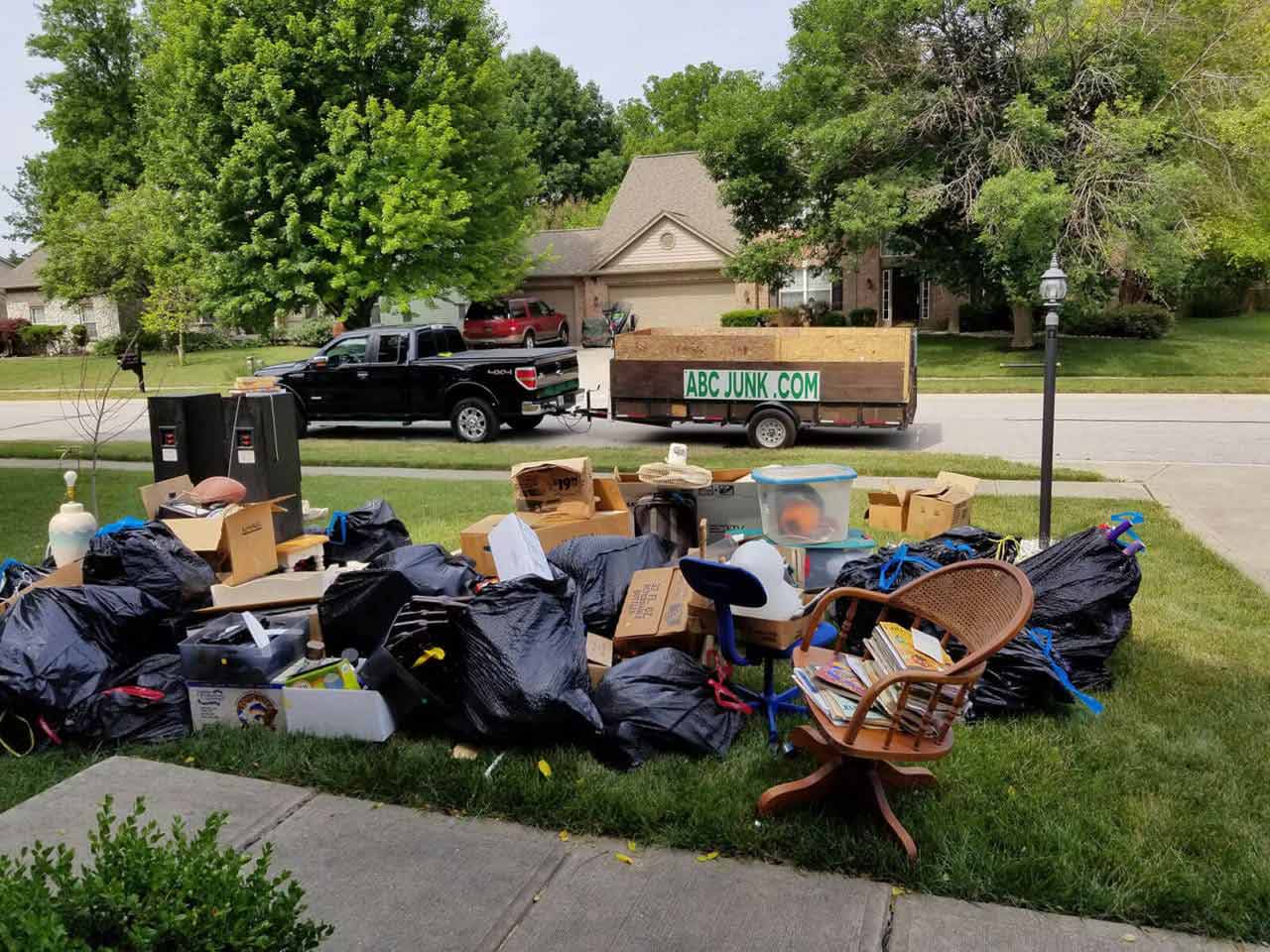 What We Do
At ABC Junk, we specialize in junk removal, recycling, cleanouts, tree and lawn waste removal, and demolition. About the only thing we won't take is hazardous substances. When you work with ABC Junk, here's what you can count on. Top-notch customer service from the first phone call.
Free quotes
Affordable pricing
Convenient pickup times that work around your schedule
Kind, respectful team
Eco-friendly junk removal
A stress-free, easy experience from start to finish
Money-back guarantee
No extra fees
Donations
We donate, recycle, re-sell, and reuse when possible. This keeps unnecessary items out of the landfill, is environmentally friendly, and protects the earth. We are regulars at local charities like Goodwill, Salvation Army, Red Cross, United Way, and soup kitchens. We also support Habitat for Humanity and Big Brothers Big Sisters.
Chad was great! I had an old swing set, patio benches and chairs, and tree trimmings that needed to be disposed of. Getting a price quote and scheduling a pick up time was easy. I did it all through text messages. I thought the price was reasonable. All-in-all it took about an hour, between contacting him and when he arrived to pick it up. I would definitely use ABC Junk Removal again and recommend them to others.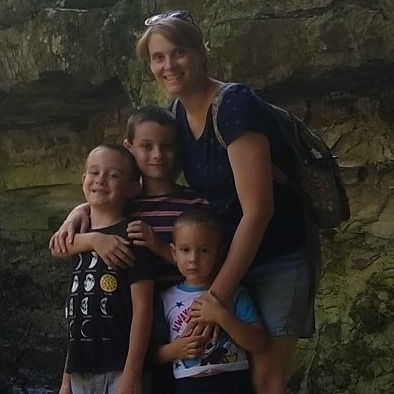 Our Guarantee
I take pride in my work and pride myself on Indiana values. I personally guarantee and stand behind all of my work. I would appreciate your business. Please give us a call, text message, or picture message for a free, no obligation quote today. I'm available to answer any questions you may have.
Do you need help making the mess disappear? ABC Junk can make it happen. Request service for both residential and commercial work or call (317) 430-7813. We serve Carmel, Westfield, Zionsville, Noblesville, Broad Ripple and the surrounding areas of Indianapolis including Avon, Greenwood, Zionsville, and Geist.