Items We Haul Away
If your saving-things-for-a-rainy-day pile has taken on hurricane-size status, ABC Junk Removal & Hauling can help. We specialize in removing junk that accumulates through the years. Most of us don't realize how bad it has gotten until we're literally tripping on it — or a spouse brings it up. Let us restore peace and order in your home. Ask us for a no-obligation quote. Most jobs can be quickly priced via a picture text message. Request service or call us at (317) 430-7813. We serve Carmel and the surrounding areas of Indianapolis.
Fast & Reliable
Locally Owned
One Text Away
7 Days a Week
Furniture Removal & Donation
We know that furniture removal isn't on your top 10 list of fun things to do. I, however, love the smell of old furniture in the morning! Let ABC Junk haul away that heavy furniture for you. It doesn't matter if you have a single chair, a full bedroom set, or multiple pieces of furniture. We'll take care of it all for you. We also donate and recycle your items whenever possible.
Examples of furniture we take include the following: sofas, couches, love seats, sofa beds, recliners, dressers, wardrobes, ottomans, futons, coffee tables, dining and side tables, filing cabinets, china cabinets, curio cabinets, bookcases, desks, office chairs, armoires, credenzas, and more.
Appliance Removal & Recycling
If you're remodeling, downsizing, moving, or buying new, we'll remove and recycle your old appliances from anywhere in the house. Don't worry; we will properly recycle and dispose of everything. Some common appliances we take include washers, dryers, ranges, hoods, microwaves, water heaters, air conditioners, freezers, stoves, and refrigerators. Even if that old washer and dryer is in the basement, we'll haul it up. Hot tubs, spas, and Jacuzzis are often out in the elements, but we can safely remove them for you.
Refrigerator Disposal & Recycling
Refrigerator removal and disposal is one our top requested services. The old fridge is usually heavy and most of the time sitting in the basement or garage. We'll make sure that it's disposed of and recycled properly.
Construction Waste & Debris Removal
DIY is popular today. Many homeowners and business owners are tackling projects on their own. Construction, demolition, and remodeling debris quickly accumulate and make a big mess. We can load the debris for you at or below what it would cost to rent a dumpster. Some common construction debris that we take includes wood, siding, brick, concrete, lumber, blocks, carpet, drywall, boards, sheetrock, windows, doors, flooring, tile, insulation, wiring, corrugated metal, pipes, conduit, ducting, tubs, toilets, sinks, vanities, and more.
E-Waste & Television Disposal
Hazardous electronic waste, or e-waste, is the most abused and often illegally dumped item. It's important to recycle your TVs, batteries, and electronics properly. You cannot simply put them in the trash bins and forget about them. We dispose of and recycle all electronics properly. It's not only eco-friendly but it's the right thing to do. Some common e-waste items we take include televisions, computers, scanners, video equipment, stereos, speakers, monitors, cell phones, tablets, fax machines, printers, and copy machines.
Yard Waste Cleanup
Do you need help with brush hauling on your property? No matter the season, we'll get your landscape, yard, and outdoor property in order. If the item in question is outside and on your property, chances are that we'll clean it up or haul it off. Some of the yard waste we frequently remove includes brush, tree branches, limbs, bushes, yard clippings, weeds, grass, fencing, old timbers, and landscaping debris. We also do tree removal.
Mattress Disposal
Getting rid of a mattress can be a challenge. Due to bed bugs, not many places will allow you to donate the mattress. Your trash service won't take them because of the size. Don't despair! We will take the mattress, remove it, and haul it away. King mattresses, queen, twin, full, box springs, memory foam, bed frames, headboards, and California kings. We'll dispose of them quickly and properly.
Office Equipment Removal
Office furniture and equipment can be heavy and difficult to move. Whether you have one item or a complete office to clean out, ABC Junk Removal & Hauling can get the job done. Office desks, chairs, tables, filing cabinets, executive desks, cubicles, computers, copiers, and fax machines are no match for us.
Scrap Metal Removal
Metal recycling is making a comeback. We take any kind of metal and sometimes for free, depending on the amount and type of metal you have. We remove and recycle the following: scrap metal, aluminum, copper, steel, and sheet metal.
Cleanout Services
We offer cleanout service for your home, attic, basement, garage, office, storage unit, and estate. We frequently work foreclosures, bank-owned properties, and with property managers.
Carpet Removal
We're experts at tearing up and hauling away old or outdated carpet from your home, office, or place of business. If you've already removed it, just let us know, and we'll haul it away.
Chad was great! I had an old swing set, patio benches and chairs, and tree trimmings that needed to be disposed of. Getting a price quote and scheduling a pick up time was easy. I did it all through text messages. I thought the price was reasonable. All-in-all it took about an hour, between contacting him and when he arrived to pick it up. I would definitely use ABC Junk Removal again and recommend them to others.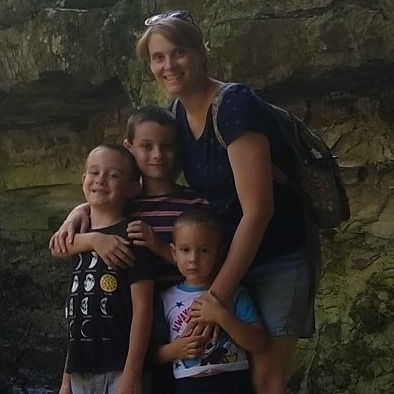 How It Works
When you're ready to dispose of junk, let us know. It's an easy process.
Call or text us to set up a time.
Watch us safely remove the items from your home.
Breathe a sigh of relief as we haul it away.
As you can see, about the only things we won't haul away are hazardous substances. Otherwise, at ABC Junk, we're ready to handle all your junk removal needs. Request service for both residential and commercial work or call (317) 430-7813. We serve Carmel, Westfield, Noblesville, Zionsville, Fishers, Geist, and the surrounding areas of Indianapolis including Avon, Broad Ripple, and Greenwood.