Junk Removal & Hauling in Lebanon, Indiana
The team at ABC Junk Removal & Hauling gladly serves Lebanon residents and business owners with our junk removal solutions. With a simple picture text message, we can offer no-obligation quotes on most jobs. Call us today at (317) 430-7813 to request service.
Fast & Reliable
Locally Owned
One Text Away
7 Days a Week
Reliable Disposal of Appliances & Furniture
FIf you have old mattresses, carpets, furniture, and appliances stashed away in your garage, then you need appliance and furniture removal from ABC Junk. As long as it's not a hazardous substance, we'll take it and either donate, recycle, or safely dispose of it according to state and local guidelines. Whether it's broken refrigerators, old hot tubs, or even scrap metal, let us remove it from your house for good.
Donations & Recycling in Lebanon
We enjoy the part we play in keeping our community debris-free. Along with our electronics removal service, ABC Junk also offers furniture, appliance, and TV removal and recycling. Electronic items are properly recycled following Indiana's E-Cycle Program, and we actively donate furniture that's in good condition to Habitat for Humanity, Salvation Army, or similar organizations.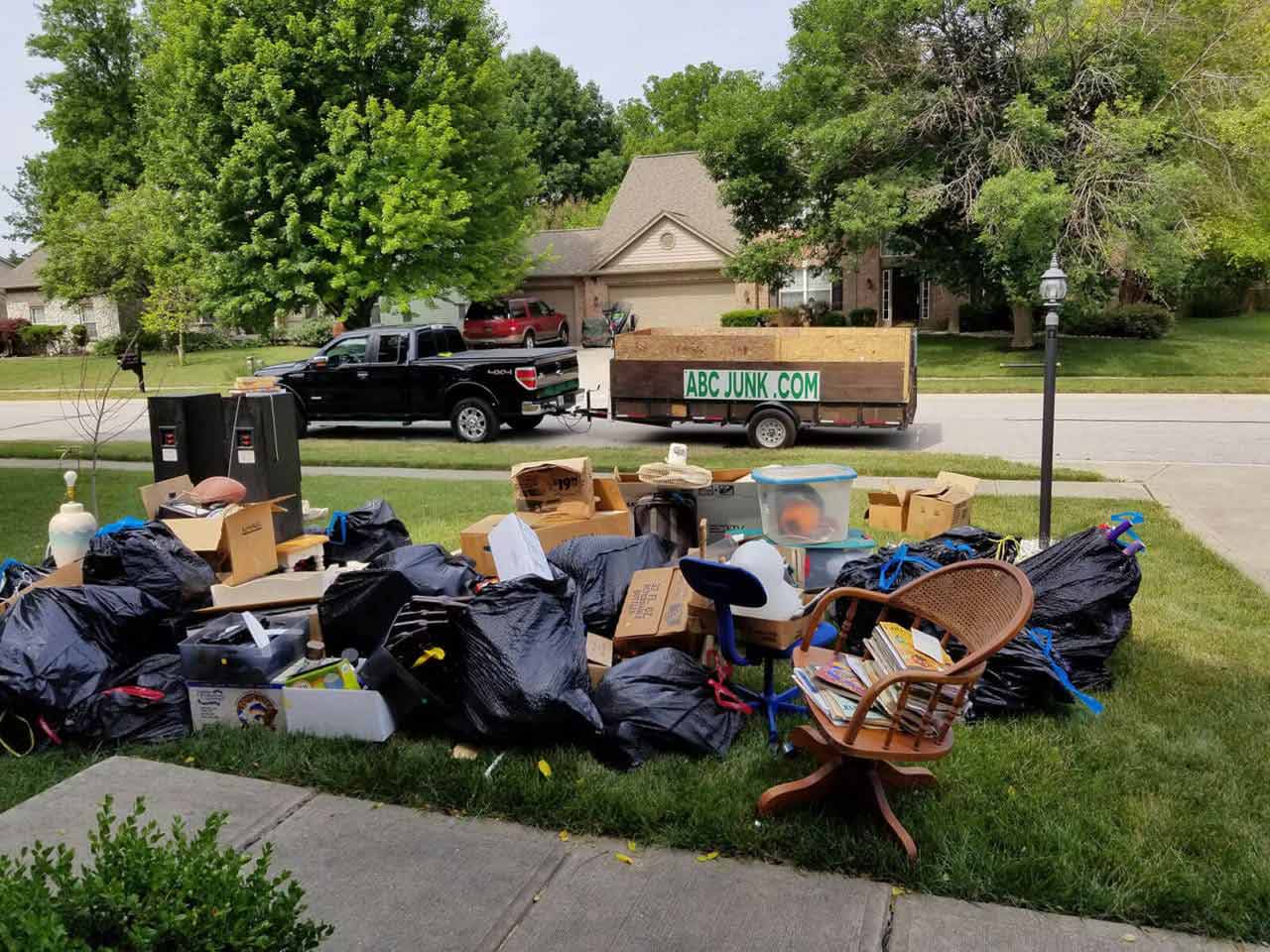 Thorough Home Cleanout for Lebanon Homes & Businesses
Not sure what to do with that storage room filled with boxes and bags of old or used items? With our affordable pricing and stress-free process, we can empty that cluttered home or office space with our cleanout services, which include:
We'll pack up what you don't want, donate and recycle what can be, and then dispose of the rest. Reclaim the space and make it into something useful.
We Haul Away Lawn & Yard Debris
You can't go wrong with lawn debris removal from ABC Junk. Whether it's yard waste removal, tree and shrub removal, or brush removal and hauling, we provide fast, effective, and professional service that will leave your yard clean and pristine.
Chad was great! I had an old swing set, patio benches and chairs, and tree trimmings that needed to be disposed of. Getting a price quote and scheduling a pick up time was easy. I did it all through text messages. I thought the price was reasonable. All-in-all it took about an hour, between contacting him and when he arrived to pick it up. I would definitely use ABC Junk Removal again and recommend them to others.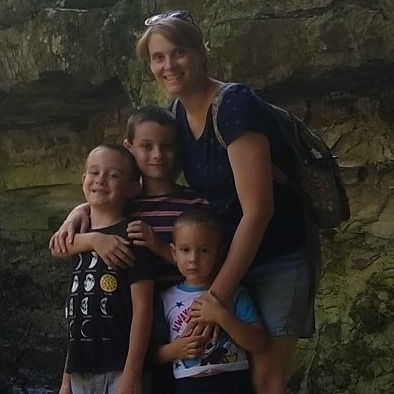 How It Works
When you need furniture removal in Lebanon, let us do the heavy lifting for you. No back strain or falling down the steps allowed. We make it easy. Our staff is professional, quiet, and respectful of your space and time.
Call or text us to set up a time.
Watch us safely remove it or tear it down.
Breathe a sigh of relief as we haul it away.
With affordable pricing, convenient scheduling, and a money-back guarantee, we're too good of a deal to pass up. For more information, check out our FAQ and Choose ABC Junk pages.
Free Quotes & Money-Back Guarantees
We truly are proud to serve the communities of Lebanon, Carmel, Sheridan, Cumberland, Noblesville, Avon, and all nearby Indianapolis areas. Contact us today to request service for residential or commercial junk removal by calling (317) 430-7813.